This post brought to you by Walgreens. All opinions are 100% mine.
I have a few friends in pharmacy and they always tell me that the number one question people ask them is if generic medications are safe and comparable to name brand medications. I have personally asked this question myself and the answer is always the same: generic meds are safe! They go through the same stringent testing and regulations as any other medication.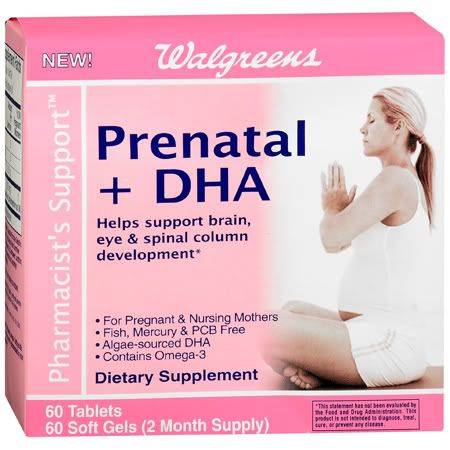 When I was pregnant, the one thing I would not budge on was my prenatal vitamins. I trusted my pharmacists' opinion, however I was stubborn and decided to pay $30 a month for name brand prescription prenatals. It was not until the last two months of breastfeeding my daughter that I decided to try the Walgreens brand prenatals with DHA. After doing a lot of research, I found that Walgreens brand Prenatal +DHA were the only brand, besides my expensive name brand vitamins, that had a vegetarian source of DHA. I was very pleased with Walgreen Prenatal +DHA since it did not make me nauseas and did exactly the same job as my old brand of prenatals. I paid $24.99 for a 3 month supply of Walgreens Prenatal +DHA, whereas with my old brand of prenatals, I would have spent $90 for a 3 month supply! When I compared the labels of both products, they contained the same active ingredients!
Walgreens Brand Health and Wellness products are known to be a great value to save families time and money without sacrificing quality. Things are getting more expensive these days, and it is important to save on quality products! All Walgreen's Brand Health and Wellness products have 100% satisfaction guarantee! Visit Walgreens Brand Health & Wellness Products to learn more about Walgreens Brand Health and Wellness products! Every purchase of Walgreens Brand Health and Wellness products supports bringing preventative wellness services to local communities through the Walgreens Way to Well Fund™. They contribute up to $3 million annually!
There are many giveaways going on right now for Walgreens Gift Cards. Be sure to check them out!