This is a Sponsored post written by me on behalf of Carton Smart for SocialSpark. All opinions are 100% mine.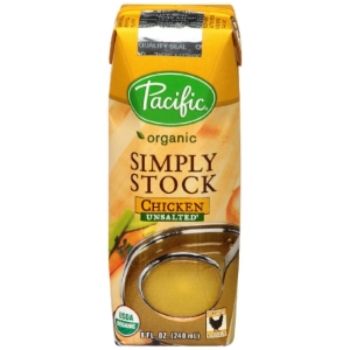 You will vary rarely find a can of anything in my home. I'm not too keen on canned veggies, or anything else in cans for that matter, and there are two reasons for that. Reason #1 – Veggies in a can taste horrible. Reason #2 – BPA. Cans are lined with the cancer causing chemical. I choose not to feed this to my family. For this reason, we only use tomato sauce and chicken broth in cartons (You didn't think I made that from scratch every time, did you!?)
This holiday I challenge you to become Become Carton Smart with Tetra Pak. There is a variety of foods which you would typically purcahsed canned that also come in Tetra Paks, such as Pumpkin Puree, Cranberry Sauce, and Chicken Stock.
So, you might be wondering why you should switch to Tetra Pak cartons as opposed to canned goods. Well, for starters, BPA. Also, Tetra Pak containers are made from 70% paper and use just 1/3 of the packaging that cans use. Less preservatives need to be used because the packaging process preserve flavor and nutrients. The cartons are also recyclable, so you can be assured that they won't sit in a lanfill when you are done using them.
I personally love that cartons fit better in the pantry because they are boxy and not round, and they seal easy if you decide not to use the entire carton. This is great for chicken stock. I never use the entire container unless I'm making soup for the whole family, and even then, I might need 1 1/2 quarts and still need to store the rest.
How do you plan on being CartonSmart this holiday season? You can Follow #CartonSmart on Pinterest and Tweet @CartonSmart to follow the conversation.